Sunday, January 22, 2023, 20:30-22:00, online via Zoom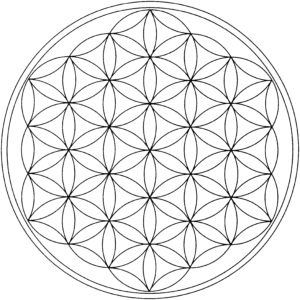 Power and Healing are qualities that emerge from contemplation, transformation and transmutation of low frequency shadow patterns. We invite to an Integral Art Lab process, consisting of meditation, contemplation, dialogue and transparent communication of information and aesthetic experiences in the mirror of an artwork by Gaia Orion, to listen deeply and become aware of new possibilities, that inspire our whole being, interrelation and expression in the world.
The Integral Art Lab is a u.lab2x prototype that follows the U-process, integrating the mystical dimensions into our perception. Feeling and sensing become part of our awareness and allow our true being to unfold consciously. Being fully present allows to respond in a more comprehensive way – individually and collectively – to information and movements. Through the process we notice an increase in our energy levels and an intensification of the feeling of connectedness.
Text Sources for POWER and HEALING: The Gospel of the Beloved Companion, The Gene Keys, The Golden Path
Host, Facilitator: Ute Weber