June 8, 2022, 6 pm CET:
In Dialogue with Luke Healy, Co-Founder of the Integral Christian Network and
Petra Horn, Lutheran Theologian, and Ute Weber, Transpersonal Researcher (Host and Facilitator).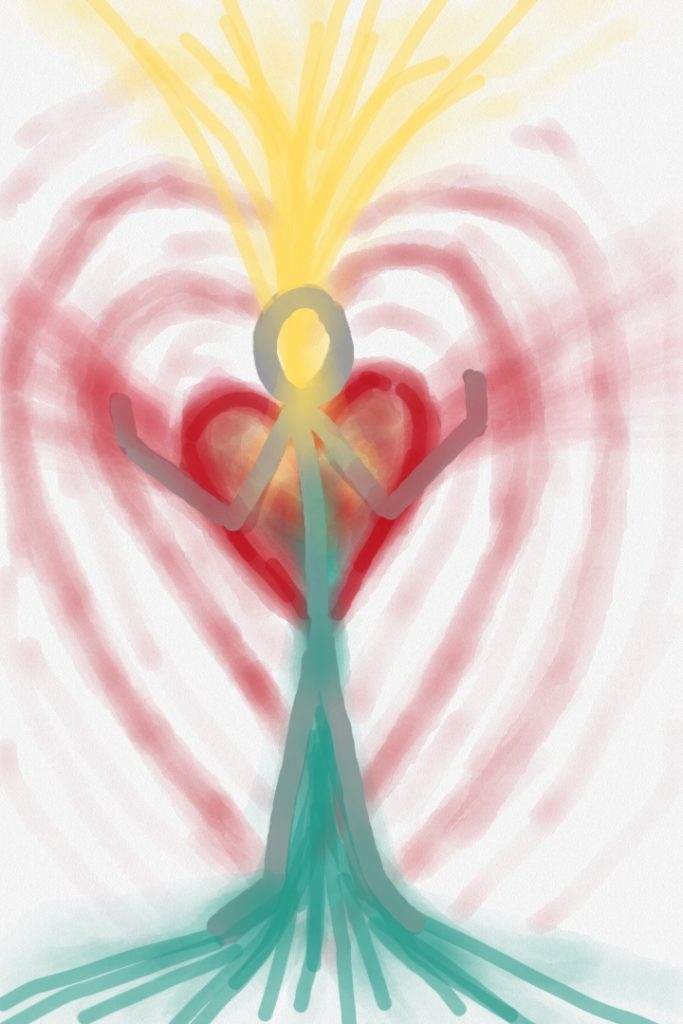 Luke Healy is the co-founder of Integral Christian Network and is a Christian mystic, gatherer, and spiritual pioneer. Here is his story:
My first powerful mystical experience came at a young age and from then on, I knew that God's love could never be separated from me. As I grew up, I always had that inner connection of love that carried me through all of life's circumstances. While the religious forms I grew up in provided structure and community, I always longed for more and better ways to live out this life-defining love, to express deeper devotion, and to cultivate meaningful growth.
Outwardly, I explored new forms and structures for spiritual life such as Lifegroups and house churches, until eventually starting a new monastic intentional community where I lived for five years. I came to the end of forms as the answer, and went out into "the desert" for a spiritual ego death.
Inwardly, for many years I read and searched for deeper expression and understanding among the mystics and philosophers. An inner space emerged that metaphorically represented my mystical journey through emptiness and an 8-year dark night. I came to the end of my mind as the answer.
Then resurrection. Awakened to new energy, new love, new ways of being.
The Integral framework has provided the map. The Christian mystics are pointing the way. My heart is alive with "the deep surge of love" as Teilhard de Chardin calls it.
I am passionate about pioneering pathways ahead for the Christianity of tomorrow. I am deeply compelled to gather, to bring together the scattered mystics and evolutionaries. I am profoundly grateful to be able to do this work of loving evolution, of meaningful connecting, of helping foster participatory and creative mysticism to bring about greater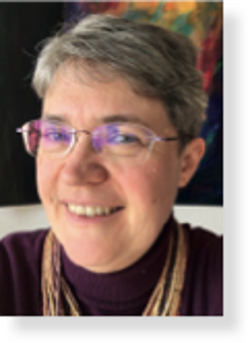 Petra Horn is a Lutheran theologian and, after many years of working as a congregational pastor, is currently the director of a telephone counselling service in northern Germany. As a person-centred, systemic, integral coach/supervisor (GWG, DGsV) she accompanies individuals, groups and teams in the church, diaconal-social non-profit sector.
Petra's Christian spiritual path leads through over 20 years of heart prayer practice and Ignatian retreats to her current preferred practice of whole-body-mystical-awakening. She is an active member of the German and English integral Christian network and sees herself as a mystical-integral Christian who also "borrows" from other traditions.
The topic of the "soul" has always accompanied Petra: professionally in pastoral care, personally deepening on the path of self-knowledge with various "type teachings" and especially in the knowledge and practice of the medially mediated "soul teaching" ("Septana") according to Varda Hasselmann /Frank Schmolke. She is currently training to become a mediumistic counsellor in this tradition.
Contact for participation: contact@integralartlab.com