Friday, August 28, 2020, 7 pm CET
Thursday, June 3, 2021, 7 pm CET
DIVINE GRACE
"This divine grace . . . is not simply a mysterious flow or touch coming from above, but the all-pervading act of
a divine presence which we come to know within as the power of the highest Self and Master of our being
entering into the soul and so possessing it that we not only feel it close to us and pressing upon our mortal
nature, but live in its law, know that law, possess it as the whole power of our spiritualised nature." 

From "Integral Healing": Sri Aurobindo and The Mother
The Integral Art Lab (IAL) is a research project at the interface of perception, consciousness and creativity in which we explore personal consciousness unfoldment through dynamic processes A unit combines various modules based on integral theories and practices: Spiral Dynamic; Homoeostatic Hierarchical Integration; AQAL; Theory U; Social Presencing Theatre; Meditation; Contemplation; Transparent Communication; Dialogue and Resonance exploration of artworks.
In each IAL we focus on a topical question and in this special IAL we intend to integrate and embody the wisdom, transcendence and conscious unfoldment of GRACE.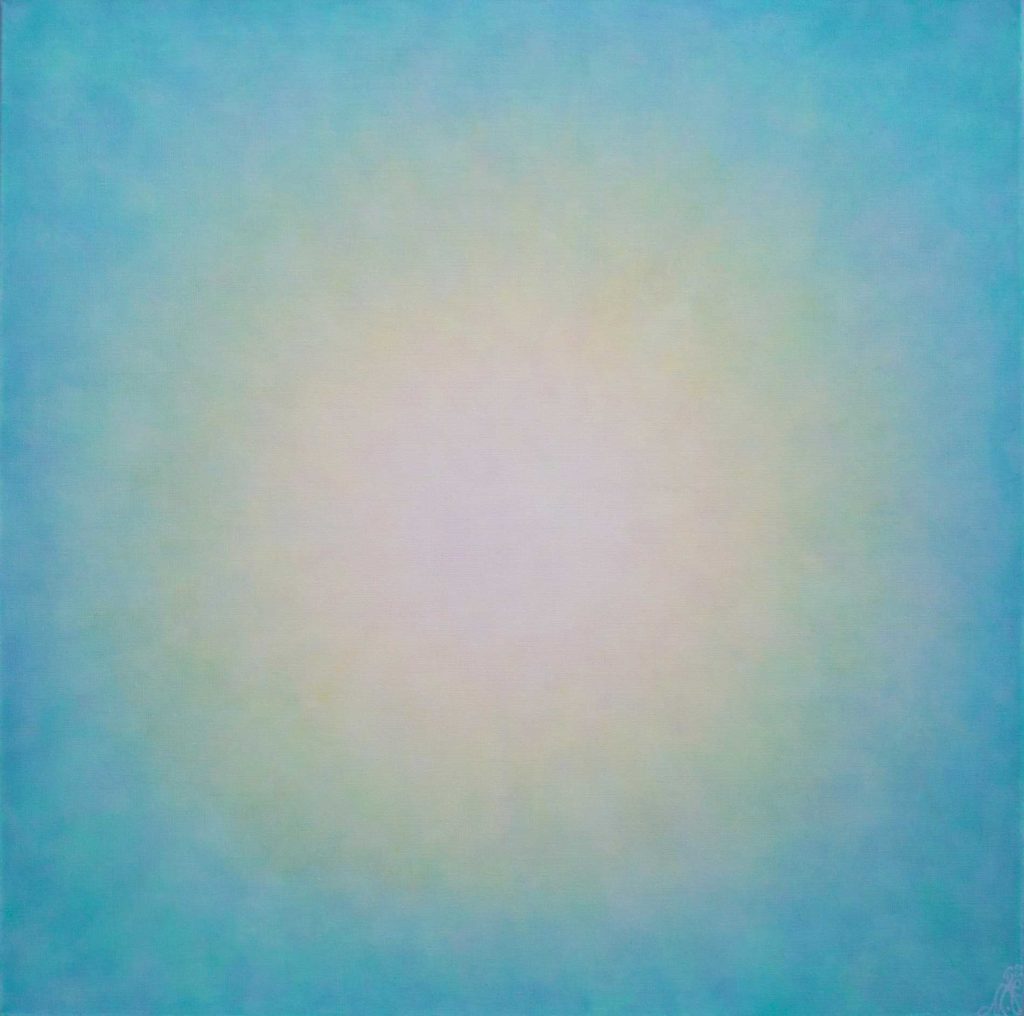 What is GRACE?
Grace is compassion, dignity, beauty and elegance. Grace is patience that sees a new dawn at the horizon of history; Grace is the umbilical cord that connects us to this vision and guides us. Grace is also the strength to ride the bumps of life with humor and lightness.
Those who walk in the name of Grace do not come to accuse. They do not come to impart a new ideology on a land and its people; they come in the service of openness, of perception and of support. Grace listens deeply for what is most needed.
Grace is like a consciously chosen naivety that helps us to find our way through the welter of world views so that we recognize and protect the elementary and simple truth behind all things. When we stand in fierce grace we become a channel for the outcry of suppressed life.
We use the name Grace for our work because it reminds us to do everything that we do in the name of reconciliation, of the repairing of our relationship with the source of life and with the family of humanity.
In Grace we acknowledge that our resources are best used for the flourishing of all. To give ourselves fully is to meet in Grace. Grace is gratitude for the opportunity to serve life.

Sabine Lichtenfels
Our intention is to explore individually and collectively this principle, as Thomas Hübl says: "Grace means that the future has the power to rewrite the past. I am the future of the traumatization of my parents and my grandparents" (Thomas Hübl)
The Integral Art Lab invites into a time-space to explore in a dynamic process the principle of GRACE that evaluates with an individual survey the unfoldment of consciousness.
Structure:
Arrival – Check-in – meditation/contemplation – body exercise (movement and dance) – dialogue in triads – resonance exploration/journaling – sharing/listening/generative dialogue – Check-out
Duration:
120 minutes

Team:
With Martina Höss (art and artist), Daniela Wildprad (movemant and dance) or Dirk Bräuninger (SPT body exercise), Roman Angerer (sentence completions, questionnaire),
Ute Weber-Woisetschläger (meditation/contemplation, dialogue)
Host: Integral Art Lab/Ute Weber-Woisetschläger
Martina Höss paintings reveal the vibration of inner light, to stimulate our spiritual intelligence and the inward reality of the formless, pure Self. These Dwellings for Healings are energetic transmissiv and created by the colour alchemy of using a multilayered oil painting technique.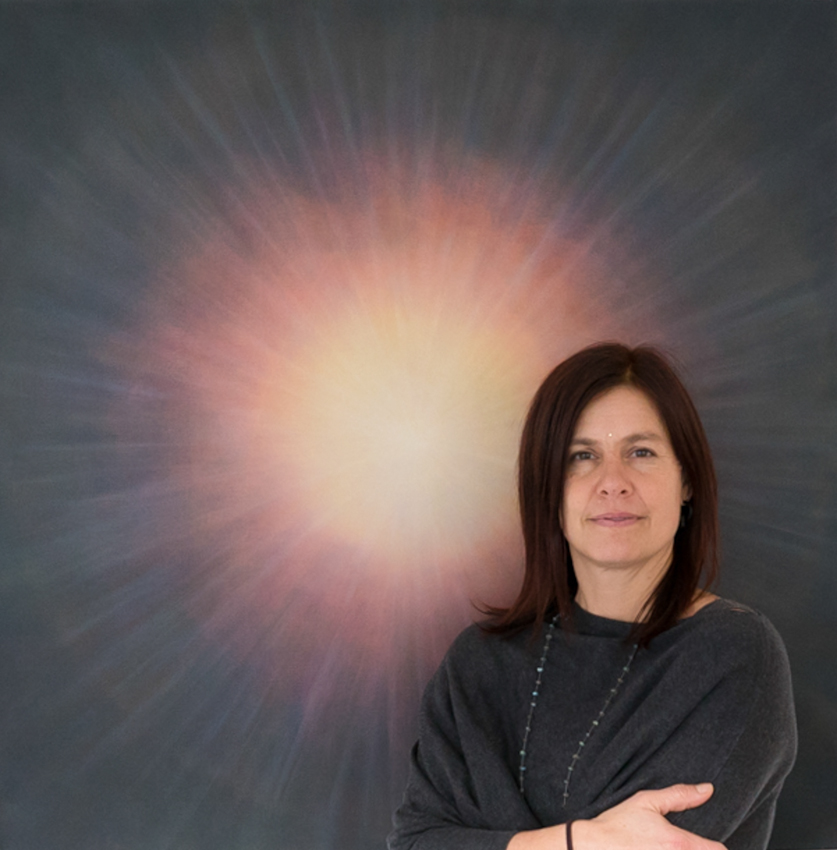 In 2003, after having painted many layers of colours, I stepped back to look at my painting, when suddenly the image disappeared into a white canvas and only flowing energy was visible to me. This was one of the key moments that sparked my deep enthusiasm for painting.

Martina Höss
Since 1997 Martina Höss has exhibited in over 40 solo and group exhibitions. She is a well-established artist in Austria and specializes in healing arts and wall designs.
Another part of Martina's work is to connect people to a new experience of receiving art. The classical gallery presentations have always left her with a feeling of too much separation between her artwork, the artist and the viewers. Therefore, she started to provide guidance for energetic communication with the paintings – a meditation – to ease meeting oneself through art.

Your contribution: 27 EUR
Participation is only possible after confirmed registration with the transfer of the payment until 24 hours before the event:
The link to the virtual space and instructions for further in-depth study will be sent by e-mail.
Virtual Gallery