October 23, 2020, 7pm CEST
With Gaia Orion, artist, Jenny Baird, artist, Roman Angerer, anthropologist, researcher, Ute Weber-Woisetschläger, philosopher, art historian, artistic researcher
Procedure: Duration: 120 minutes
Arrival – check-in – meditation/contemplation – deepening dialogue – encountering and perceiving art/spontaneous journaling – generative dialogue – check-out
The Integral Art Lab is about individual perception, access to one's own creativity and to selected works of art: We open the space for aesthetic self-awareness, for the discovery of deeper dimensions of perception, additional perspectives and their conscious reflection. In generative dialogue, inspiring insights and new impulses for action emerge from time to time.
This kind of access was not common in the traditional encounter with works of art. We have created a framework that includes meditation/contemplation, dialogue, resonance research, journaling and generative dialogue to enable an expanded, integral approach to art.
In order to document the expansion of individual perception through this process, we invite the participants* to answer both their personal attitudes and the effects of the process in a researching manner by completing some sentences before beginning and after completion.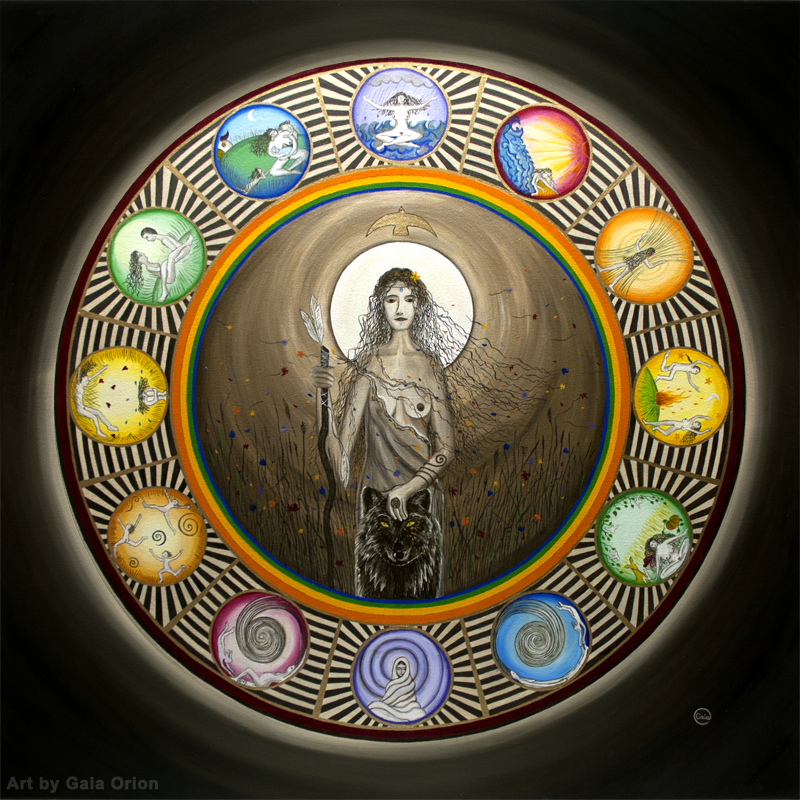 After a gentle arrival and a meditative immersion, we first ask for visions in our own lives in dyadic constellations. The connection with this question guides us in the perceptive observation of art and in the selection of a picture that symbolizes a vision with which I personally resonate. I immerse myself in this picture by means of guiding questions and share my perceptions with the participants. The diversity that we encounter here in dialogue leads us, if we are prepared to listen deeply, into amazement and the quality of the exchange that we encounter here nourishes and connects us in a special way.
WE KINDLY INVITE ESPECIALLY WOMEN TO EXPLORE THIS INTEGRAL ART LAB!

Virtual Picture Gallery