Sunday, May 23, 2021, 11:00 am CET via Zoom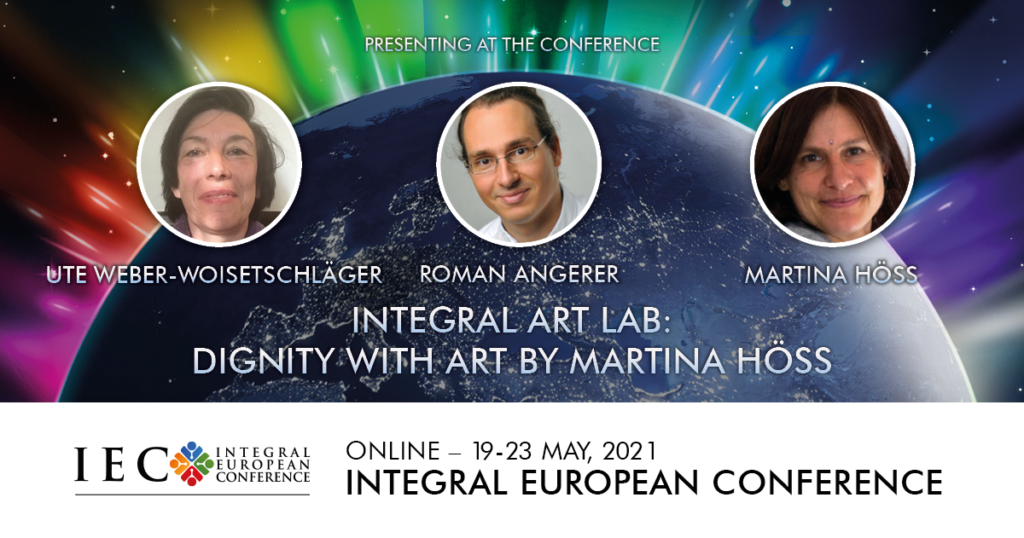 The Integral Art Lab (IAL) is a research project at the interface of perception, consciousness and creativity in which we explore personal consciousness development through integral processes. A unit combines various modules based on essential theories and practices: Integral Theory and Practice; Spiral Dynamics Integral; Homoeostatic Hierarchical Integration; Theory U; Social Presencing Theatre; Meditation; Contemplation; Transparent Communication; Dialogue and Resonance exploration of artworks.
In each IAL we focus on a topical question and in this special IAL we intend to integrate the conscious volution of DIGNITY.
Our intention is to explore individually and collectively this human potential and fundamental right, which in the common constitutional interpretation is based on the rationality and free will of the human being, that must never be treated merely as a means, but always as an unavailable end in itself. How does it feel when we allow ourselves to presence this human potential?
The Integral Art Lab invites into a time-space to explore in a dynamic process this quality that evaluates with an individual survey the development of consciousness.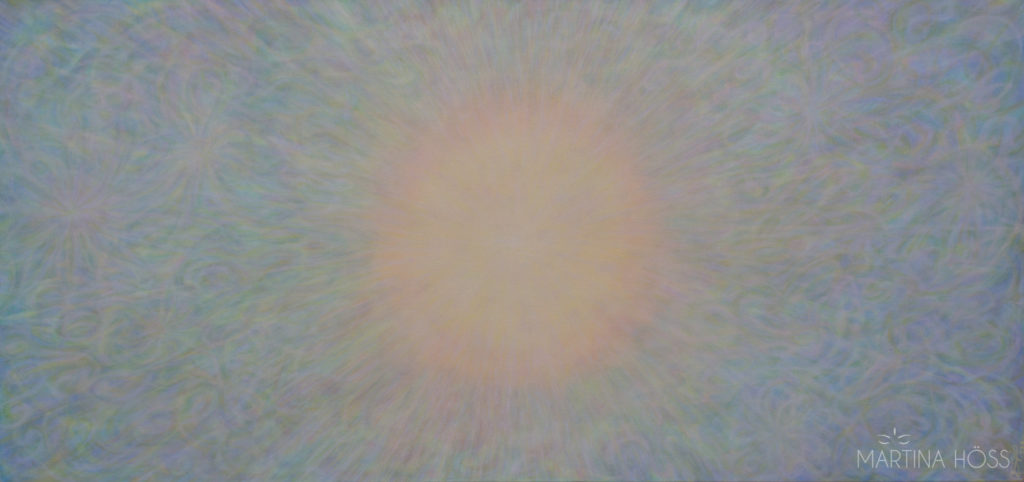 Syllabus
Structure
Arrival – check-in – meditation/contemplation – body exercise – theoretical input/deepening dialogue – perceptual art viewing/spontaneous journaling – generative dialogue – check-out.
Duration
90 minutes
With Martina Höss (integral artist), Roman Angerer (anthropologist, consciousness researcher) and Ute Weber-Woisetschläger (philosopher, art historian, founder of the Integral Art Lab Hub).
Content
In this IAL we address the concept and meaning of dignity, individually and collectively. A short theoretical input below, some information about the general understanding, the etymology, a definition of human dignity according to Immanuel Kant and the first two articles from the United Nations Universal Declaration of Human Rights will allow us to get into the mood for this topic.

Dignity
Dignity is the right of a person to be valued and respected for their own sake, and to be treated ethically. It is of significance in morality, ethics, law and politics as an extension of the Enlightenment-era concepts of inherent, inalienable rights. The term may also be used to describe personal conduct, as in "behaving with dignity".

Etymology
The English word "dignity", attested from the early 13th century, comes from Latin dignitas (worthiness)[1] by way of French dignité.[2]
Philosophical History – Immanuel Kant
"A philosopher of the Age of Enlightenment (18th century), Immanuel Kant held that there were things that should not be discussed in terms of value, and that these things could be said to have dignity. 'Value' is necessarily relative, because the value of something depends on a particular observer's judgment of that thing. Things that are not relative – that are "ends in themselves", in Kant's terminology – are by extension beyond all value, and a thing is an end in itself only if it has a moral dimension; if it represents a choice between right and wrong. In Kant's words: "Morality, and humanity as capable of it, is that which alone has dignity."[16] Specifically with respect to human dignity, which his writings brought from relative obscurity in Western philosophy into a focal point for philosophers, Kant held that "free will" is essential; human dignity is related to human agency, the ability of humans to choose their own actions.[17]" (Wikipedia)
United Nations Universal Declaration of Human Rights
Article 1: All human beings are born free and equal in dignity and rights. They are endowed with reason and conscience and should act towards one another in a spirit of brotherhood.
Article 2: Everyone is entitled to all the rights and freedoms set forth in this Declaration, without distinction of any kind, such as race, colour, sex, language, religion, political or other opinion, national or social origin, property, birth or other status. (Wikipedia)
Artworks
Martina Höss has selected fifteen paintings from her rich repertoire that she associates with DIGNITY.
"In 2003, after I had painted many layers of colour, I stepped to look at my painting when suddenly the painting disappeared on a white canvas and only flowing energy was visible to me. This was one of the key moments that triggered my deep enthusiasm for painting." (Martina Höss)
Since 1997 Martina Höss has had over 40 solo and group exhibitions. She is an established artist in Austria and specialises in healing art and mural design.
Virtual gallery