6. April 2022: In Dialogue with Nish Dubashia and Gaia Orion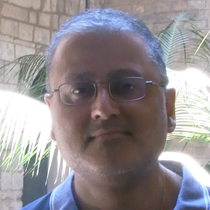 Nishad Cote (Nish Dubashia) is a British writer and Integral thinker who has studied under some of the world's finest research mathematicians at the University of Warwick. He is an Information Technology professional and software developer living near London, UK.

He is the author of two novels: Gifted: The Story of a Young Genius (which briefly reached the UK Amazon Top 20 in one of the Young Adult categories as well as the quarter-finals of a major international writing competition) and Dancing with Angels: One Man's Search for the Meaning of Life (which has been endorsed by Oxford scholar and best-selling writer Anne Baring). He is also the author of The Unity of Everything: A Conversation with David Bohm, which briefly reached Number One in a major UK best-selling chart in the "Religion and Science" category, and has been referenced in academic journals and workshops.
Nishad is also a public speaker on spiritual subjects, and has spoken at the Humanity Rising Global Summit (reaching an audience of over 20,000 via the Awake TV network), the international World Unity Week conference, and the International Science and Consciousness conference, among others. In December 2020, Nishad appeared on the front cover of Integral Leadership Review, the world's premier publication of integrated approaches to leading and leadership, along with his dialogue partner Peter Merry.

https://integraldream.com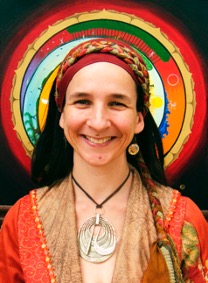 Gaia Orion is an integral artist. She has gained international recognition by participating
in many worldwide projects that are working toward constructive world change.
She has exhibited in Paris, Moscow, New York, San Francisco and Toronto; as well as in Mexico, Columbia, Spain, Germany, Hungary and Bali.
Growing up the first seven years ofher life, mostly bare foot in Africa, provided Gaia with the foundation for her love of nature and an aspiration for living free.

She studied and graduated in Paris as an architect before her adult life took her to the forest in Canada.
Her paintings concurrently started to emerge as she found her way back to the 'wild'.

https://gaiaorion.com/